Returns Worldwide started humble. A nine-by-twelve garage, a handful of FBA sellers, and a passion to help people who couldn't keep up with sales demand, never mind being busy with returns management. 
As customer service has always been our top priority, satisfaction soared, and our client base of e-tailers and retailers exploded in size, as did our storage capacity. We currently operate out of a 500,000 sq ft warehouse.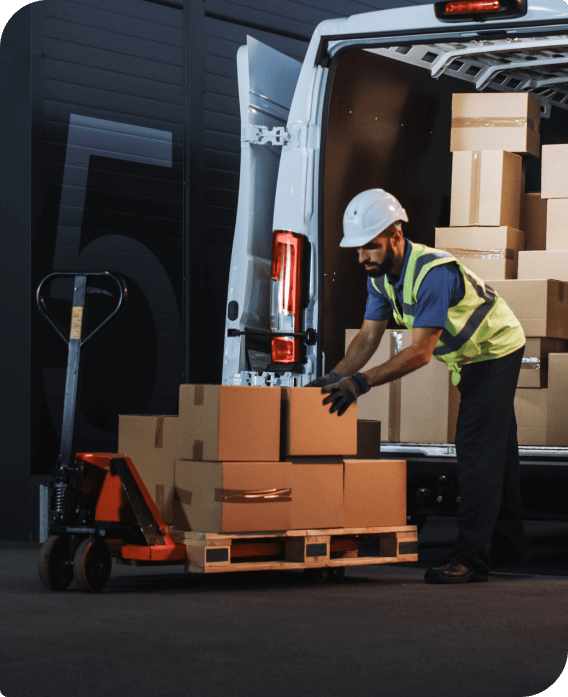 We've made our mark on

the reverse logistics industry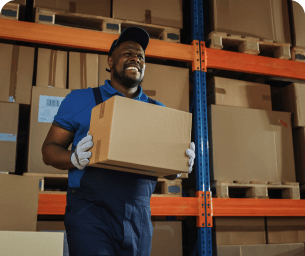 We are one of the first and only third-party reverse logistics companies to use advanced technology that helps you track in-progress returns, so you are constantly kept in the loop.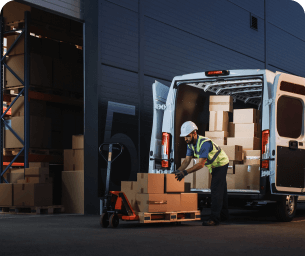 With many years in the logistics and reverse logistics field, we have heaps of experience and expertise to share with the businesses we work with, and on our blog.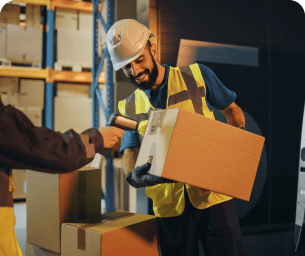 No two businesses are alike, and we know it. That's why we make sure to customize your returns system so that it works well for you and can accommodate your growth.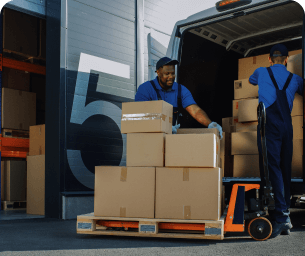 Statistics show that 15-20% of sales come back to businesses through returns, a source of great stress for many companies. We take over the hassle and allow businesses to focus solely on sales.
The Returns Worldwide facility
It's where the magic happens.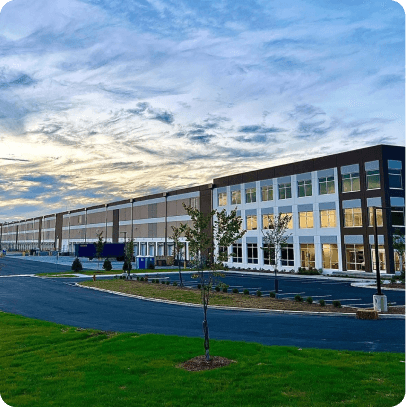 The RWW state-of -the-art facility at 200 South Pemberton Road, Pemberton NJ 08068.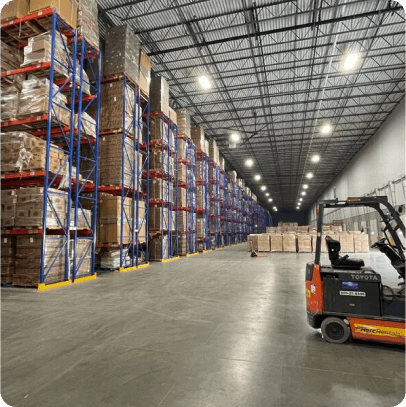 Our warehouse is indexed by customer for maximum organization and efficiency.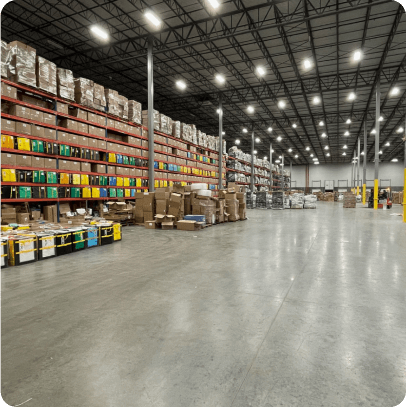 Every single one of your returns are sorted and labelled for resale for your maximum profits.
Meet the personalities that lead Returns Worldwide and its 100+ employees towards success.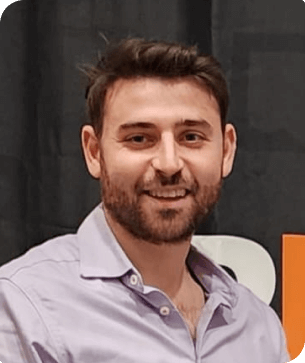 Since its founding in 2016, Chezi has been standing at the helm of Returns Worldwide,  moving the company forward through the ever-changing landscape of e-commerce.  Chezi built his empire based on his innate love for order, organization, and methodology, but the main reason for his success is the fact that he really cares about making the lives of his clients easier.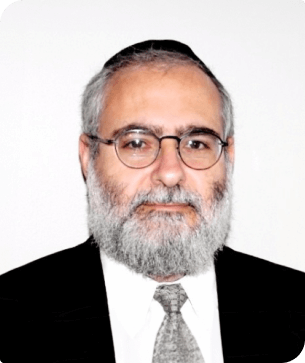 In a fast-moving world of speedy returns, Victor makes sure that all aspects of RWW are running smoothly.  He liaises among the different departments, interacts with employees, fields customer calls, identifies roadblocks, and helps everyone get through them.  
Victor lives by the belief that there are no problems- only challenges you have yet to navigate.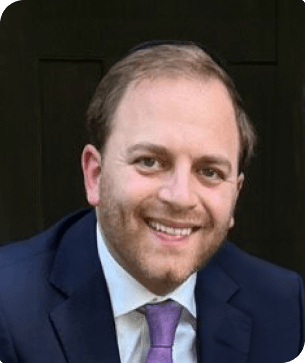 Meet the genius behind the sophisticated, customizable technology of Returns Worldwide's portals, trackers, and dashboards. Dovid masterminds and develops the software for both Returns Worldwide warehouse operations and customer portals. He meets with clients and management to discuss project requirements, and oversees the work of the other developers on the RWW software team.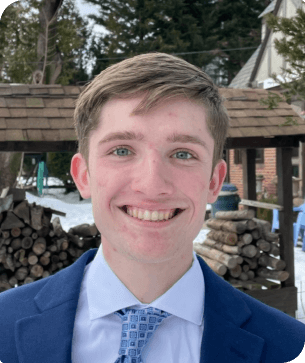 Jason oversees the marketing operations for the company, including social media content, SEO, and the planning and executing of RWW advertising. He also oversees the daily operation of Return Worldwide's proprietary retail site and assists with customer inquiries. Jason creates an amicable, friendly atmosphere around him, and treats the workers in his charge as his equals.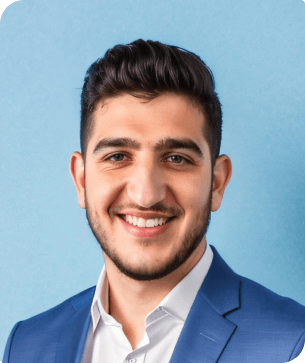 David is the magician that turns returned inventory into profits for Returns Worldwide clients.  With his deep understanding of the e-commerce industry, he ensures that orders are fulfilled quickly, efficiently, and accurately. David has a knack for data and analysis. He creates and optimizes product listings, tracks sales performance, and oversees customer support and satisfaction.
What are the costs for your services?

We have no upfront fee for our services- our charge is strictly a revenue share of what we recover. We send the payments once the items are sold.
What is your revenue share split?

Our revenue share split depends on the average price of your products as well as their product category and volume.
What happens to items that don't get sold?

For items that don't get sold, you can either take them back or we can liquidate them.
What percentage of items do you usually manage to recover?

We are successful in getting around 85% of items back into sellable status, one way or another.
How can I send you my returns?

We are your outsourced returns depot- we get the goods straight back from your customer or from Amazon FBA directly- so you never have to see or touch the returns!
I have returns in my warehouse, can you accept those?
Do you have visibility into which of our products get sold?

Yes, of course. Contact us for the perfect returns solution.
Can you dismantle some of the returns so I can provide my customers with parts they might be missing?

Unfortunately, because we do not charge you to accept, inspect, list, and resell the products, we need to ensure we can resell whatever we can, which would be extremely difficult if some parts are removed. You can use the pick-and-pack option from our 3PL department for replacement parts.
Can we choose which of the returned items we want you to resell and which of them we want you to return to us based on the condition of the returned items?

While we offer to resell your items for you (Returns for Recommerce) and offer an RTV service too, we cannot mix and match these two services on a single account.
Can you take multiple pictures of the box/ products?

Yes, we can. However, pricing will vary since there is a lot of variability in the RTV service (because most manufacturers have different requirements). Contact us to further inquire about your complete cost for RTV.
Can you consolidate and send back overseas?

We are a return warehouse- that means we can consolidate but we do not forward the freight overseas- you will need to work with your FF for that. We can recommend great freight forwarding companies.
Can you ship individual units back to the vendors?

Yes we offer that service. Please contact us to inquire about the cost. 
We use multiple vendors, can you RTV the products back to all of them?
We use FBA and need the products sorted and sent back to the vendors, can you do that?
What is the cost for the service?

We have a basic cost which includes a certain amount of units per month- after that, there are add-on services depending on your needs. Contact us for a quote.
What is your turnaround time?

For the basic services, we give ourselves 24 hours, but the returns are usually completed sooner.
How will we know what returns are coming into the warehouse?

We integrate with Amazon, eBay, Walmart, and Shopify to pull the returns information.
Do I need to link my accounts?

Yes, in order for us to help you, we will need that info.
We operate on the other side of the country. Can you still set up insourcing?

Yes. For the most part, we do everything online (software setup, process, orientation, etc.) We do offer to come down to facilities in certain circumstances, though.
Do you offer live support?

We offer live support during regular business hours. 
How long is the onboarding process?

It depends on the size of your operation and the type of products you deal with. Part of onboarding will be a complete analysis.
How many employees do I need to manage the returns process?

It depends on the size of your operation and the type of products you deal with. 
How much storage space do I need for the implementation?

You can have as small as 1500 SF to 1 million SF- our model is built out as a plug-and-play where we can keep adding or reducing stations.
What is the cost of the returns management?

There is a one-time implementation fee as well as a monthly charge from when your returns go live. Contact us for a personalized quote.
I have multiple warehouses throughout the country, can I implement the same system in all the warehouses?
Do you measure KPI and metrics on an employee basis?

Yes. Every employee has targets and is measured in all aspects to see how they are performing.
Why can't I do this myself?

We have combined decades of experience in returns processing and have built out robust software and processes to ensure the products are managed effectively and efficiently.
Do you do heavy, bulky, fragile, and large product order fulfillment?
Can we monitor our inventory status when stored at Returns Worldwide's facility?

Yes, of course, our proprietary software provides you with 24/7 access to your inventory reports.
Can Returns Worldwide accommodate business growth and increased order volumes?

Yes, our 3PL services are designed to streamline your logistics process and enable you to grow your business.
Is there a minimum monthly order volume needed to work with Returns Worldwide?

There is. If you are an e-commerce start-up and have less inventory to work with, please reach out to see if we can work together. 
What if our business grows? Will you still be able to accommodate?

Definitely! We have a large facility with many partner networks throughout the USA and around the world.
Do you offer warehouse space for our inventory?

Yes, we offer warehouse space. Our facility is located at 200 S Pemberton Rd, Pemberton, NJ, 08068.
Do you offer same-day order processing?

Our usual turnaround is 24 hours. For a rush fee, we can offer you same-day service.
How does Returns Worldwide ensure product security in its warehouses?

To ensure the safety of merchandise, our warehouse is equipped with hundreds of cameras and an alarm security system. We also utilize security personnel.
Will you be able to work with the international carriers that our business uses?

Of course. We work with many freight forwarders across the USA and around the world and will be happy to strike a partnership with all of your partners too.
Do you offer other services that I might need, like kitting, light assembly, box inserts, or other customizations?

Yes. We will complete any logistical and reverse logistical requirements you may need. For jobs that are not part of our regular listed services, we bill with a per-hour VAS charge.